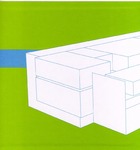 Title
Contributing Artists
Pamela Annarilli, Alice Barford, Kristin Blair, Kandice Braswell, Christopher Chariw, Jen Cooper, Matt Dera, Lauren Gulino, Rebecca Farel, April Ferrari, Marcus Hessler, Lauren Jackson, Michael Jasorka, Gerald Kaba, Sarah Kasserman, Morgan Kimble, Derek Loomis, Dominic Lorusso, Russell McNeil, Ned Mears, Keeley Nolan, Brigitte O'Dowd, Evan Post, Andrea Maiolano, Matt Marcasciano, Emi Mimura, Diana Pecoraro, Jason Snyder, Rebecca Stanley, Natasha Swart, Asminder Taluja, Adam Taylor, Luke Weichmann, Brandon B. Werner.
Files
Download 2005-GBP-Table of Contents.pdf (158 KB)
Download 2005-GBP-Photography.pdf (1.4 MB)
Download 2005-GBP-Graphic Design.pdf (1.6 MB)
Download 2005-GBP-Illustration.pdf (1.4 MB)
Download 2005-GBP-Painting.pdf (1.5 MB)
Download 2005-GBP-Printmaking.pdf (2.5 MB)
Download 2005-GBP-Three Dimensional.pdf (1.5 MB)
Download 2005-GBP-Featured Artist.pdf (1.8 MB)
Download 2005-GBP-Artist Index.pdf (139 KB)
Description
This is a digital copy of the print book produced by the Gallery 2005 team. Contents: p. 4 Photography, p. 14 Graphic Design, p. 26 Illustration, p. 36 Painting, p. 46 Printmaking, p. 62 Three-Dimensional, p. 72 Featured Artist - Morgan Kimble, p. 83 Artist Index.
Files for individual sections may be viewed on the detailed metadata page by clicking on the book title.
Publisher
Rowan University
Keywords
Art Department, Rowan University, student artwork
Disciplines
Art and Design
Recommended Citation
Rowan University Art Department, "The Gallery 2005" (2005). The Gallery. 10.
https://rdw.rowan.edu/the_gallery/10
Rights
Copyright 2005 The Gallery. All rights reserved. This book and its contents may not be reproduced in any form by electronic or mechanical means.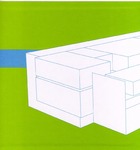 Included in
COinS