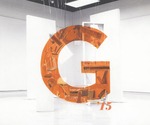 Title
Contributing Artists
Rachel Adams, Brent Galen Adkins, Stephanie Blasco, Patrick Boland, Christina Berkett, Franklin Bruner, John Bussot, Victoria Butler, Megan Byrne, Olivia Callicoat, Tyler Cheli, Frankie Cifone, Shelby Clouser, Kristin Cosmo, Milahn Cooke, Shannon Costello, Lazaro Creagh, Christina Czajkowski, Erica D'Uva, Kendra DeSimone, Kyle Devore, Brianna DeWitt, Andrew Dougherty, Tim Dole, Megan Fleischer, Sarah Flores, Mary Gaunt, Jessica Genarie, Wes Genarie, Stephanie Gerhard, Madeline Giunta, Daisy Greenwell, Marlena Hirshfield, Carolina Hooper, Dan Kerr, Derek Koch, Samantha Kovnat, Jooahn Kwon, Chris Lesniak, Jonw May, Chelsea Marcacci, Morgan McLamb, Melanie Moore, Dara Mudachi, Erin O'Malley, Paige Pentland, Dennis Perez, Tara Porch, Emily Peterson, Riley Priddy, Michael Pusztay, Tom Reed, Allysia Santini, Amber Schwartz, Dana Schwartz, Melissa Silvestri, Nicole Smedile, Casey Snodgrass, James Solanik, Christine Sorakac, Kali Stamen, Paige Stecklair, Vic Steinman, Courtney Stumpf, Liz Thompson, Melissa Thompson, Colleen Tryner, Breanna Vincente, Brianna Wible, Alyssa Wileczek, Lauren Wymbs
Files
Download 2015-GBP-Preface.pdf (1.5 MB)
Download 2015-GBP-Core Studios.pdf (2.4 MB)
Download 2015-GBP-Graphic Design.pdf (1.9 MB)
Download 2015-GBP-Illustration.pdf (2.2 MB)
Download 2015-GBP-Painting.pdf (2.6 MB)
Download 2015-GBP-Printmaking.pdf (2.6 MB)
Download 2015-GBP-Metals & Jewelry.pdf (1.9 MB)
Download 2015-GBP-Ceramics.pdf (1.7 MB)
Download 2015-GBP-Sculpture.pdf (1.8 MB)
Download 2015-GBP-3D Biomedical.pdf (2.3 MB)
Download 2015-GBP-Photography.pdf (2.2 MB)
Download 2015-GBP-Credits.pdf (1.3 MB)
Download 2015-GBP-Artist Index.pdf (1.0 MB)
Description
This is a digital copy of the print book produced by the Gallery 2015 team. Contents: Preface p. 6, Core Studios p. 8, Graphic Design p. 20, Illustration p. 32, Painting p. 44, Printmaking p. 56, Metals & Jewelry p. 68, Ceramics p. 80, Sculpture p. 92, 3D Biomedical p. 104, Photography p. 116, Credits p. 128, Artist Index p. 130.
Files for individual sections may be viewed on the detailed metadata page by clicking on the book title.
Publisher
Rowan University
Keywords
Art Department, Rowan University, student artwork
Disciplines
Art and Design
Recommended Citation
Rowan University Art Department, "The Gallery '15" (2015). The Gallery. 2.
https://rdw.rowan.edu/the_gallery/2
Rights
Copyright 2015 The Gallery. All rights reserved. This book and its contents may not be reproduced in any form by electronic or mechanical means.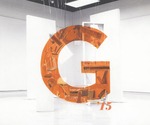 Included in
COinS