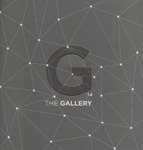 Title
Contributing Artists
Brent Adkins, Kevin Alves, Ashley Ammann, John Ashton, Jessica Barros, Jacqueline Beck, David Benjamin, Monica Bigs, Brianna Brennan, Victoria Butler, Olivia Callicoat, Tyler Cheli, Shelby Clouser, Kristen Cosmo, Lazaro Creagh, Cayla Crowell, Inger Davis, Tim Dole, Jodi Dziedzic, Megan Fleisher, Nicole Garrison, Mary Gaunt, Jessica Genarie, Stephanie Gerhard, Sara Glover, Daisy Greenwell, Madeline Guinta, Paige Heary, Kaitlyn Hewins, Marlena Hirshfield, Sarah Keane, Robert Kessler, Derek Koch, Samantha Kovnat, Julia Kraft, Joyce Levy, Tina Martin, Sally Massimino, Morgan McLamb, Audrey Meyer, Kayla Moncrief, Dara Mudachi, Paige Pentland, Emily Peterson, Corey Petit, Timothy Polagye, Gabrielle Pretivera, Mallory Quagliato, Armando Ramirez, Danielle Resch, Gerson Romero, Rebekah Russell, Gina Scamuffa, Alyssa Scarpato, Fernando Silva, James Solanik, Paige Stecklair, Elisabeth Stonaker, Antona Suarez, Justin Torres, Richard Walsh, Alyssa Wileczek, Jessica Williams, Lauren Wymbs
Files
Download 2013-GBP-Preface.pdf (772 KB)
Download 2013-GBP-CoreStudios.pdf (1.5 MB)
Download 2013-GBP-GraphicDesign.pdf (1.3 MB)
Download 2013-GBP-Illustration.pdf (1.5 MB)
Download 2013-GBP-Painting.pdf (1.9 MB)
Download 2013-GBP-Photography.pdf (1.7 MB)
Download 2013-GBP-PrintMaking.pdf (1.8 MB)
Download 2013-GBP-Ceramics.pdf (1.6 MB)
Download 2013-GBP-Metal and Jewelry.pdf (1.7 MB)
Download 2013-GBP-Sculpture.pdf (1.1 MB)
Download 2013-GBP-Credit.pdf (467 KB)
Download 2013-GBP-ArtistIndex.pdf (317 KB)
Description
This is a digital copy of the print book produced by the Gallery 2014 team. Contents: Preface p. 4, Core Studios p. 8, Graphic Design p. 20, Illustration p. 32, Painting p. 44, Photography p. 56, Printmaking p. 68, Ceramics p. 80, Metals & Jewelry p. 92, Sculpture p. 104, Credits p. 116, Artist Index p. 118.
Files for individual sections may be viewed on the detailed metadata page by clicking on the book title.
Publisher
Rowan University
Keywords
Art Department, Rowan University, student artwork
Disciplines
Art and Design
Recommended Citation
Rowan University Art Department, "The Gallery '14" (2014). The Gallery. 3.
https://rdw.rowan.edu/the_gallery/3
Rights
Copyright 2014 The Gallery. All rights reserved. This book and its contents may not be reproduced in any form by electronic or mechanical means.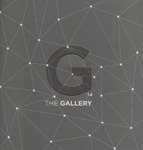 Included in
COinS