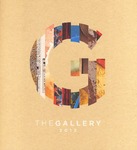 Title
Contributing Artists
Emma Abad, Brent Adkins, Mathew Allegretta, Aleana Almeida, Ashley Ammann, Nicole Apel, Jacqueline Beck, Anderson Bencosme, Steve Bergholz, Robert Bittle, Cameron Bolden, Holly Boyle, Brianna Brennan, Lindsay Brown, John Bussott, Victoria Butler, Olivia Callicoat, Jenn Consoli, Allyson Cook, Cayla Crowell, Veronica Diaz, Nicole Diunoano, Alison Dombrowski, Jodi Dziedzic, Judah Eisenhart, Erin Ewasko, Chris Ferrante, Samantha Gabel, Kat Garcia, Nicole Garrison, Tara Gee, Stephanie Gerhard, Sarah Gilbert, Madeline Giunta, Sara Glover, Daisy Greenwell, Shaun Haughey, Paige Heary, Megan Iannino, Jaime Jimenez, Samantha Kovnat, Adrian Librojo, Alison Lusardi, Hannah Magnusson, Linda Marr, Renee Martelli, Tina Martin, Michelle Massimilla, Audrey Meyer, Trish Miracle, Tina Nagle, Camille Paccaly, Jessica Padilla, Timothy Polagye, Armando Ramirez, Jacqueline Randall, Samantha Rice, Rebekah Russell, Lisa Skala, Paige Stecklair, Jeremy Tamburello, Melissa Thompson, Ray Urena, Alyssa Wileczek, Laura Wilkins.
Files
Download 2013-GBP-Preface.pdf (772 KB)
Download 2013-GBP-CoreStudios.pdf (1.5 MB)
Download 2013-GBP-GraphicDesign.pdf (1.3 MB)
Download 2013-GBP-Illustration.pdf (1.5 MB)
Download 2013-GBP-Painting.pdf (1.9 MB)
Download 2013-GBP-Photography.pdf (1.7 MB)
Download 2013-GBP-PrintMaking.pdf (1.8 MB)
Download 2013-GBP-Ceramics.pdf (1.6 MB)
Download 2013-GBP-Metal and Jewelry.pdf (1.7 MB)
Download 2013-GBP-Sculpture.pdf (1.1 MB)
Download 2013-GBP-Credit.pdf (467 KB)
Description
This is a digital copy of the print book produced by the Gallery 2013 team. Contents: Preface p. 6, Core Studios p. 8, Graphic Design p. 20, Illustration p. 32, Painting p. 44, Photography p. 56, Printmaking p. 70, Ceramics p. 84, Metals & Jewelry p. 96, Sculpture p. 108, Credits p. 116, Artist Index p. 118.
Files for individual sections may be viewed on the detailed metadata page by clicking on the book title.
Publisher
Rowan University
Keywords
Art Department, Rowan University, student artwork
Disciplines
Art and Design
Recommended Citation
Rowan University Art Department, "The Gallery 2013" (2013). The Gallery. 4.
https://rdw.rowan.edu/the_gallery/4
Rights
Copyright 2013 The Gallery. All rights reserved. This book and its contents may not be reproduced in any form by electronic or mechanical means.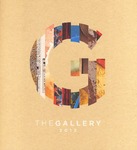 Included in
COinS