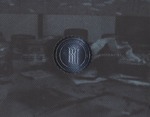 Title
Contributing Artists
Nicolette Absil, Teresa Adamucci, Anthony Algieri, Matthew Allegretta, Ashley Amman, Brian Anderson, Nicole Apel, Rebecca Barcelles, Christina Battagiola, Jacqueline Beck, Megan Bellucci, Anderson Bencosme, Steve Bergholz, Robert Bittle, Holly Boyle, Danielle Brazinski, Lindsay Brown, Beatrice Carey, Jordan Clarke, Jenn Consoli, Haley Corini, Jennifer Crawford, Leanna Crisofulli, Cayla Crowell, Kristyn Czapkowki, Lauren D'Alessandro, Joann Deichert, Andrew DeMartini, Alexis DeSpenza, Yingyue Ding, Oksana Drozd, Sarah Erz, Erin Ewasko, Chris Ferrante, Stephanie Francis, Katherine Garcia, Tara Gee, Stephanie Gerhard, Sarah Marie Gilbert, Riyadha Gray, Bill Hamilton, Shaun Haughey, Paige Heary, Stephanie Hufford, Megan Iannino, Helen Keppen, Ralph Koehler, Kristine Lepelis, Joyce Levy, Erin Lomax, Stuart Lopez, Alison Lusardi, Casey Lutz, Christian Mackey, Matt Mansolino, Yvonne Marki, Renee Martelli, Christina Martin, Alexis Novak, Natasha Olivero, Dana Orson, Will Ott, Camille Paccaly, Jessica Padilla, Emily Peterson, Tim Polagye, Michael Pusztay, Armando Ramirez, Jackie Randall, Dani Resch, Samantha Rice, Megan Richards, David Roberts, Elizabeth Rosemiller, Rebekah Russell, Melissa Silvestri, Lisa Skala, Lisa Smalley, James Smith, Taylor Snyder, Gina Spadevecchia, Sarah Spencer, Justin Spinozzi, Doug Stephens, Rebecca Stirner, Dana Taddei, Jeremy Tamburello, Martel Thompkins, Elayna Turner, Elaina Unger, Ray Urena, Kristen Vaughn, Erik Villarante, Ismaa Viqar, Lucas Waldburger, Jessica Williams, Matt Williams, Hillary Yago, Gabriella Zardus, Anthony Zukofsky.
Files
Download 2012-GBP-Preface.pdf (1.0 MB)
Download 2012-GBP-Core.pdf (1.8 MB)
Download 2012-GBP-Graphic Design.pdf (2.4 MB)
Download 2012-GBP-Illustration.pdf (1.9 MB)
Download 2012-GBP-Painting.pdf (1.5 MB)
Download 2012-GBP-Photography.pdf (1.5 MB)
Download 2012-GBP-Printmaking.pdf (2.2 MB)
Download 2012-GBP-Metals & Jewelry.pdf (1.7 MB)
Download 2012-GBP-Sculpture & Ceramics.pdf (1.2 MB)
Description
This is a digital copy of the print book produced by the Gallery 2012 team. Contents: Preface p. 3, Core p. 5, Graphic Design p. 23, Illustration p. 55, Painting p. 73, Photography p. 87, Printmaking p. 105, Metals & Jewelry p. 129, Sculpture & Ceramics p.147.
Files for individual sections may be viewed on the detailed metadata page by clicking on the book title.
Publisher
Rowan University
Keywords
Art Department, Rowan University, student artwork
Disciplines
Art and Design
Recommended Citation
Rowan University Art Department, "The Gallery 2012" (2012). The Gallery. 5.
https://rdw.rowan.edu/the_gallery/5
Rights
Copyright 2012 The Gallery. All rights reserved. This book and its contents may not be reproduced in any form by electronic or mechanical means.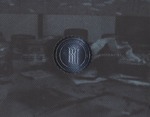 Included in
COinS