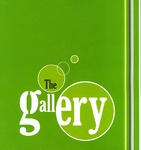 Title
Contributing Artists
Anthony Algieri, Bryan Anderson, Mark Angelow, Katie Balenko, Danielle Brazinski, Nicole Burns, Stephanie Capolupo, Eric Clark, Melissa Coltri, Teri Coolick, Claire Cossaboon, Max Diehl, Sean Downey, Joanna Drzaszcz, Eddie Eifert, Stephanie Francis, Jane Gandenberger, Alex Gencarelli, Sarah Ginder, Louis Ginsburg, Leighanne Hamill, Kimberley Hazelton, Jesse Henderson, Jennifer Hoxworth, Ryan Hoxworth, Chris Hyrcenko, Shea Kucenski, Iris Lebowitz, Yi Ting Lu, Don Macavoy, Michael Mergner, Corrine Mitchell, John Mitchell, Corrie Novak, Alexis Novak, Dana Orson, Justin Park, Christina Pora, Katie Pullen, Karla Raffa, Elizabeth Rosemiller, Emily Ross, Jaclyn Roth, Brian Rowan, Amy Elizabeth Ryan, Rachel Shoemaker, Alyssa Siravo, Jason Trautz, Kristen Vaughn, Thuy Vo, Shelley Willey, Ryan Wolcott, Vynessa Wyker.
Files
Download 2010-GBP-Life Around Westby.pdf (869 KB)
Download 2010-GBP-Graphic Design.pdf (855 KB)
Download 2010-GBP-Illustration.pdf (691 KB)
Download 2010-GBP-Jewelry.pdf (896 KB)
Download 2010-GBP-Painting.pdf (826 KB)
Download 2010-GBP-Photography.pdf (1.1 MB)
Download 2010-GBP-Printmaking.pdf (1.1 MB)
Download 2010-GBP-Three Dimensional.pdf (842 KB)
Download 2010-GBP-Rowan Gallery Openings.pdf (844 KB)
Description
This is a digital copy of the print book produced by the Gallery 2010 team. Contents: p. 1 Life Around Westby, p. 9 Graphic Design, p. 19 Illustration, p. 27 Jewelry, p. 37 Painting, p. 45 Photography, p. 57 Printmaking, p. 67 Three-Dimensional, p. 77 Rowan Gallery Openings.
A Compact Disc (CD) included with the print book is not included here.
Files for individual sections may be viewed on the detailed metadata page by clicking on the book title.
Publisher
Rowan University
Keywords
Art Department, Rowan University, student artwork
Disciplines
Art and Design
Recommended Citation
Rowan University Art Department, "The Gallery 2010" (2010). The Gallery. 6.
https://rdw.rowan.edu/the_gallery/6
Rights
Copyright 2010 The Gallery. All rights reserved. This book and its contents may not be reproduced in any form by electronic or mechanical means.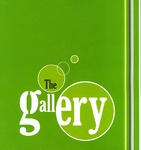 Included in
COinS