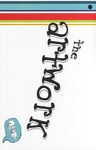 Title
Contributing Artists
Eric Alescayk, Roy Barney, Liz Brown, Stephanie Capolupo, Madeline Carrasco, Angela Cervino, Ryan Cherchio, Briana Feola, Karen Georgianna, Debra Greenblatt, Andrew Harbinson, Stephanie Harvey, Kristen Kuhns, Luke Leydn, Joe Lifrieri, Miranda Maher, Jess McDonald, Briana Milenoon, Laura Nuzni, Ray Paton, Eric Preisendanz, Annie Reale, Kim Sloan, Ryan Snyder, Jason Stewart, Julia Wolfrom, Anna Wright, Courtney Wyman, Irina Yarkovoy.
Description
This is a digital copy of the print book produced by the Westby Collective 2008 team. The book does not contain page numbers. Contents: Printmaking, Graphic Design, Photography, Illustration, Painting, Three-Dimensional.
Files for individual sections may be viewed on the detailed metadata page by clicking on the book title.
Publisher
Rowan University
Keywords
Art Department, Rowan University, student artwork
Disciplines
Art and Design
Recommended Citation
Rowan University Art Department, "Westby Collective 2008" (2008). The Gallery. 7.
https://rdw.rowan.edu/the_gallery/7
Rights
Copyright 2008 The Gallery. All rights reserved. This book and its contents may not be reproduced in any form by electronic or mechanical means.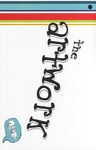 Included in
COinS