Browse Research and Scholarship Follow
Browse by College, School or Division to view full text content of the repository including faculty scholarship (open access journal articles), student theses and dissertations, Open Educational Resources, research datasets, and archived publications of the university.
Profiles of Rowan University researchers can be browsed alphabetically by Author name or searched by research interest or department.
Internal Funding Opportunities provides access to application platforms for Rowan University internal funding programs.
Conferences, Events, and Symposia hosts posters, slide decks, and recordings from conferences and research events held at Rowan University.
Rowan University Journals is a collection of journals published by Rowan University, currently featuring student-run journals from each of our two medical schools.
This repository is a service of the Rowan University Libraries. Research and scholarly output posted here has been submitted by Rowan University departments and organizations, and deposited by the Libraries staff.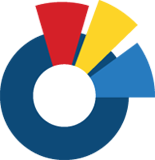 This collection is part of the ™